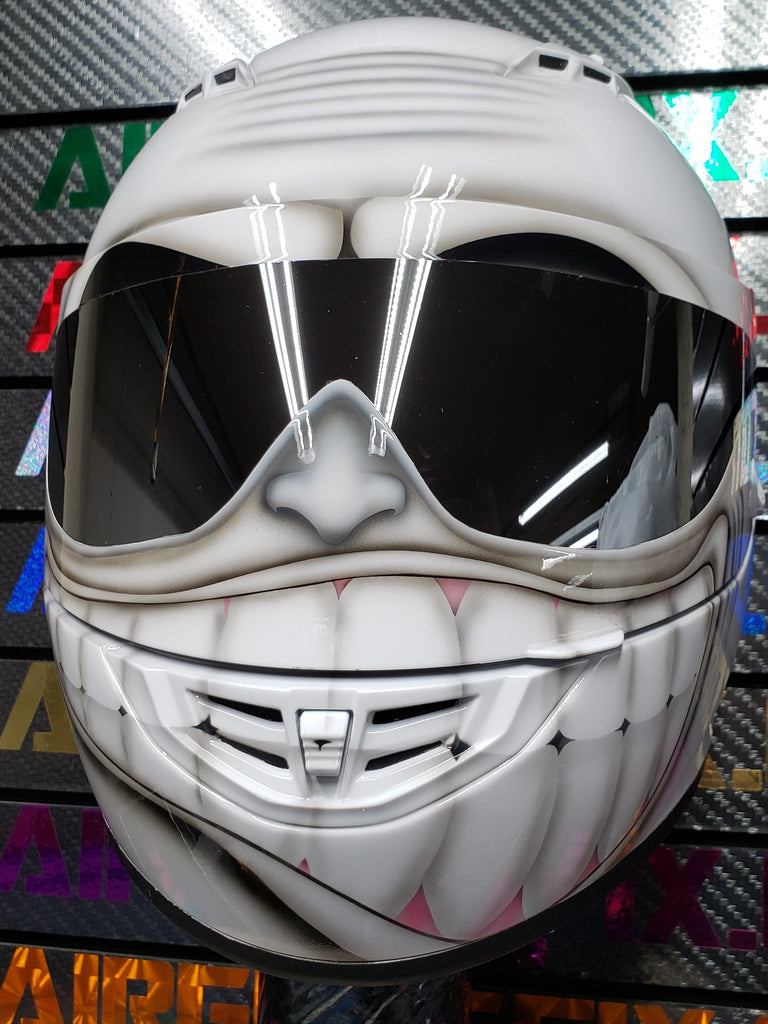 Airgraffix Custom Painted White Smiling Face
$599.00
Pictured on the HJC CS-R3 with Chrome shield option.
Video clip is to demonstrate a few of the customizable options we offer to any color Smiling Face design. Email or text for quotes.
If you have any questions, Feel free to text me at 217.294.2922 or email sales@airgraffix.com

Prices include the helmet you select (view product page, button below) in the size you select. After that, add to cart and allow 3 to 4 weeks for your custom masterpiece to completed.